What do we do?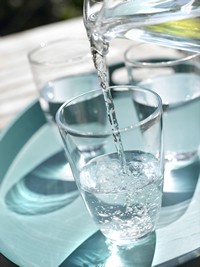 De Watergroep is the largest drinking water company in Flanders. More than 1,470 employees work hard every day to supply water through a network of over 32,000 km to 177 municipalities spread throughout West and East Flanders, Flemish Brabant and Limburg. We serve around 3 million customers and hundreds of companies.
As an autonomous water company in Flanders, De Watergroep offers products and services across the entire water chain. Our historical mission - to supply high-quality drinking water at an affordable price - remains as valid as ever. Furthermore, we adopt a sustainable closed-loop system to ensure the economically and ecologically responsible management of every link in this water chain: rainwater, groundwater and surface water, drinking water, process water and wastewater.

De Watergroep: an integrated water cycle company
De Watergroep has over 100 years' experience and technological know-how in the water sector. We deploy these assets in the development of a broad array of services for public authorities and businesses. We work together with specialised partners to develop custom projects for large companies. These projects may relate to the supply of specific water qualities, the internal management of water flows, the reuse of wastewater or process water, or the construction and operation of specific water treatment systems. They often take the form of DBFO projects (Design, Build, Finance and Operate).

Learn more