Water production centres Zillebeke and Dikkebus (Ieper)
In Ieper, surface water has been used since the Middle Ages for the local water supply. The Ieper ponds were constructed in the course of the 13th and 14th centuries and adapted on several occasions. The Zillebeke pond was expanded in 1925, whilst the Dikkebus pond was expanded to its current capacity in 1920-1922. The Zillebeke and Dikkebus water production centres were taken over by De Watergroep in 2010.
Drinking water production after World War I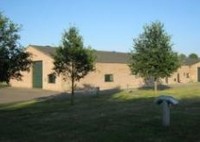 After World War I (period 1920-1925), as a measure to repair the war damage, the Belgian State (Service of Devastated Regions) built a pump and filter station with a water tower in the immediate vicinity of both Dikkebus Pond and Zillebeke Pond. Once completed, the installations were transferred to the city of Ieper. The aim was to biologically purify the ponds to drinking water, each having a production capacity of 1,000 m³/day. The old pump and filter station at the Zillebeke pond was restored in the period 2009-2012 and can be visited on request. Groups can book a visit via milieu_educatie@ieper.be or by phone at 057 23 95 35.
Drinking water production after 1990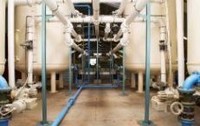 Due to growing water consumption by the Ieper population, the water storage capacity of Dikkebus Pond and Zillebeke Pond became inadequate and the production capacity had to be increased.
In 1992, the City of Ieper decided to construct the reservoir "Verdronken Weide" near Zillebeke Pond. This resulted in an additional water storage capacity of 420,000 m³.
In 1996, the Ieper administration decided to build a new drinking water production centre in the vicinity of the Verdronken Weide and Zillebeke Pond. This new, fully computer-controlled drinking water installation was commissioned in 1999 and has a production capacity of 6,000 m³/day.
The current drinking water centre at Dikkebus Pond, which is also computer-controlled and has a production capacity of 4,000 m3/day was commissioned in 1972.
In 2010, De Watergroep took over the activities of the Stedelijke Waterregie of Ieper. All production and distribution activities of the Regie Stedelijke Waterdienst Ieper were transferred to De Watergroep. The sole exceptions are the Zillebeke and Dikkebus ponds. These remain the property of the city of Ieper, but continue to be used as a source of raw water for drinking water production.